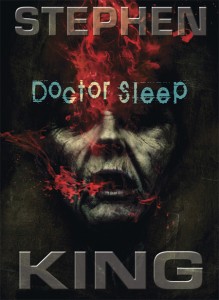 With the highly anticipated upcoming sequel to "The Shining", it was only fitting that we launch a brand new contest. So here is your chance to win a Limited Gift Edition or a US First Edition of "Doctor Sleep", the new novel by King set to hit stores this September.
Here is how this is going to work:
On September 30, 2013, only a few days after the official release of "Doctor Sleep", we will be announcing 12 winners at random from the total number of entries received.
The first 2 winners will win a Limited Gift Edition of "Doctor Sleep" by Cemetery Dance Publications. The next 10 winners will receive a US First Trade Edition of the book. There is no purchase necessary to win and the contest is open to everyone.
Please note that these books are not signed by the author Stephen King. More details of the prizes are here.