The bidding for this item is now over.
Number of bids: 19
Opening bid: $25
Reserve amount: $350
Highest bidder: $550
Sale Price: $550
Enter a Bid
Please use the following form to place your bid. Good luck!
N/A
Item Description
This item is uncommon in the collector's world. A personal item with a great autograph. You are bidding on an original & authentic signed postcard that was typed by Stephen King and mailed to one of his fans in 1981. It has been with the original owner since then.  In the past,  King had the luxury of time to write and send personalized letters and cards to his fans, and this is representative of that time.. This signed post-card has the following typed message, referencing two upcoming new works, Danse Macabre and Cujo. Size: post-card 5 1/2″ x 3 1/2″
2/23/81

Dear Thomas Wolf,

Thank you for the good words — glad you've enjoyed the book. Sorry to have been so long in getting back to you, but I have been at work on a new novel and have had to let the correspondence slide. The next book to be published, this spring, is a non-fiction work on horror, DANSE MACABRE. The next novel, CUJO, will be out this fall. Hope you enjoy them both. Again, thanks for the good letter, and my best to you and yours.

Be well,

Stephen King

PS. Good luck with your writing — sounds like you've got the most important quality — dedication.
Photos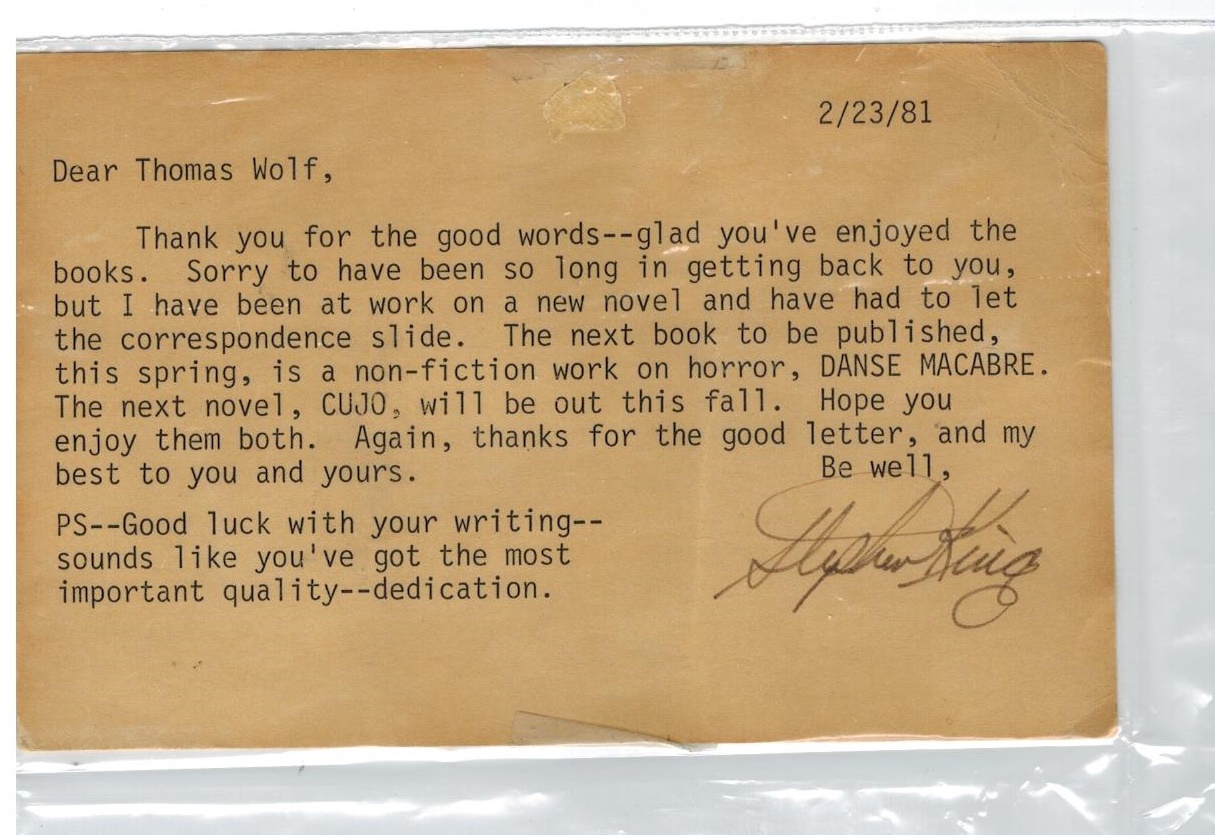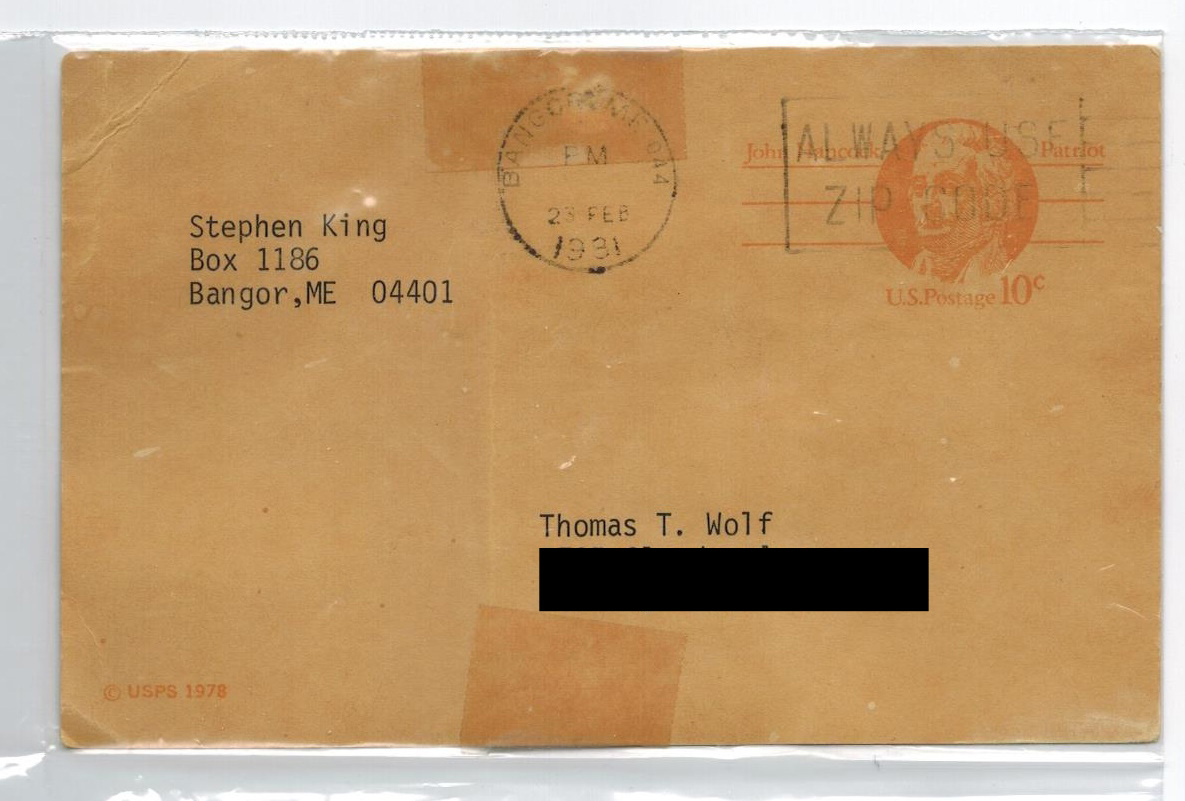 (note: black rectangle to hide the client's current address)
Item Condition:
Very Good+. Entirely intact and solid with light fading due to age. Remnants of two short pieces of tape on card, along with a spot sticker residue. A couple of creases as shown. The signature is in black ink, clear and not faded. No tobacco odors.
Bidding rules
auction will run from Friday 10 am until Thursday 8pm EST
minimum opening bid will be $25
there is a low hidden reserve amount
the reserve amount must be met in order for the item to sell
winner will be notified by email
free shipping within the US
outside of the US: Priority Mail International postage est. $68
30 day money back guarantee, offered as full refund.
item packed to the highest standard
If you have any questions, please call us at (978) 270 – 2096 or email us at info@veryfinebooks.com