THIS ITEM HAS BEEN SOLD FOR $2,900
This auction is now over
The highest bid was $2,900
The reserve price was not met

You are bidding on an autographed hardcover book by Stephen King called The Politics of Limited Editions. This non-fiction piece written by King originally appeared in the Castle Rock Newsletters in 1985. This item is uncommon in the collector's world. A personal item with a great autograph. It has been with the same owner for over 20 years. Read the full description and see the photos below.
Blind auction format
minimum opening bid: $1,000
Auction Start: 10 AM – Thursday, October 24 EST
Auction End: 10PM – Sunday November 3rd EST
---
Photography
---
Enter a Bid – Three Ways to Bid on this Auction
Veryfinebooks offers three convenient ways to place a bid on this collectible item. You may increase your bid at anytime.
1. Bid By Internet
You can bid online by filling in the following form and pressing "PLACE BID". Please make sure to include the required fields which are your full name, email address, and bid amount. In addition, you can also submit any additional comments or questions about this item.   Internet bids will be accepted until 10:00 PM EST on Sunday, November 3rd .
2. Bid By e-Mail
You can also e-mail your bids to us at info@veryfinebooks.com. In the email subject line include "Bid for POLE by Stephen King". In the body of the email, be sure to include your name, address, phone number, as well as a statement of your acceptance of the Terms and Conditions of this bid.  Email bids will be accepted up to 24 hours before the end of the auction.
3. Bid By Phone
Call 1(978) 270 – 2096 and ask for phone bidding assistance at least 24 hours prior to the close of the auction.
---
Item Description
A client recently visited our office in Newburyport to consign a matching trilogy set of The Plant along with a complete 12-volume signed limited edition collection of The Dark Tower (No. 412).
During his visit, he also presented a rather unusual hardcover book signed by Stephen King. This book was given as a gift to him in 1999 by Michael and Audrey Whelan.
It is called The Politics of Limited Editions, written by Stephen King and autographed by him on the top right of the first page. The non-fiction piece originally appeared within the Castle Rock Newsletter publication in 2 parts back in June and July of 1985 (part I and part II). The book  has no printing on the spine, front or back cover, and no copyright page – it is quarter leather bound.
According to Audrey, she believed the book may have actually been put together by Mr. King. We have not seen another such example.
A unique and interesting item to say the least. It is not documented and even a google search for this title turns up nothing. It has been privately owned since 1999 and few, if any, have been aware of its existence. There has not been any information of another booklet of this kind.
Below are photos of the book. It is 32 un-numbered pages, and two end papers to color match the quarter leather cover binding. Book dimensions are approximately 11″ x 8″ x 3/8″.
Below is the story in his own words of how he came to possess this book:
A letter from the owner –
I received the Booklet "The Politics of Limited Editions" as a gift for a favor I did in a personal matter for the Artist Michael Whelan. Following my interaction with Michael and his lovely wife Audrey in the Winter of 1999, I had some follow up business with Audrey who owned and operated a business framing artwork. I commissioned her to frame several pieces of art I had in my possession. Of course the artwork was done by Michael, who was involved with Stephen King, having been commissioned for the illustrations in the first Dark Tower book (at that time, he had only done Book I; since then we know he also did the illustrations for Book VII).

In speaking with Audrey we learned that we had attended the same music festival at the same time, which was quite a coincidence. We shared some common memories – in particular, this 3 day music fest held on the grounds of the college, which was a much smaller version of the Woodstock Festival in New York the year before.

Along with my newly framed artwork, Michael and Audrey sent this booklet to me as a gift, and wrote a very nice email in which she said that Stephen King had personally given the booklet to Michael as a gift. Audrey thought the booklet was unique in that it appeared Mr. King had actually made the simple "paper bag" type coverings over the hard end boards of the booklet, and the old glue was dried up, thus one could see where the coverings were originally glued to the end boards. She noted that the manuscript was signed by Stephen King on the first page.

This booklet was a personal gift from Mr King to Michael & Audrey, who then gifted it to me. It is a very unique item.

The signature is obviously not a copy. The story appeared originally in "Castle Rock: The Stephen King Newsletter", published on an almost monthly basis from 1985 through 1989. This essay was published in 2 parts, June 1985 (part I) and July 1985 (Part II). To my knowledge that was the only published appearance of this essay. I have cherished this gift for over 20 years. In all of that time my continued research has never found evidence of any other editions like this.
This is the 1999 email letter from Audrey to current owner –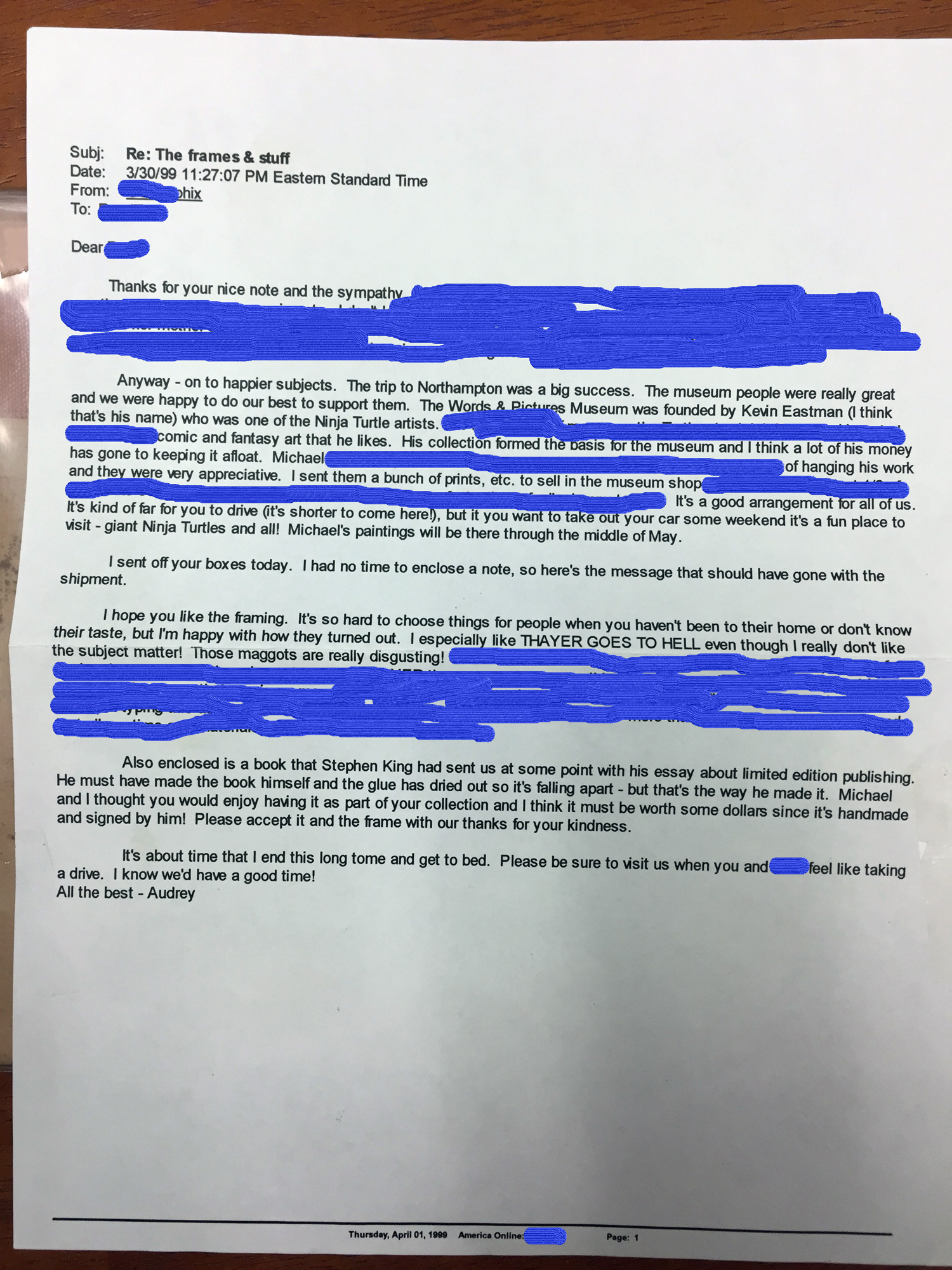 ---
Photography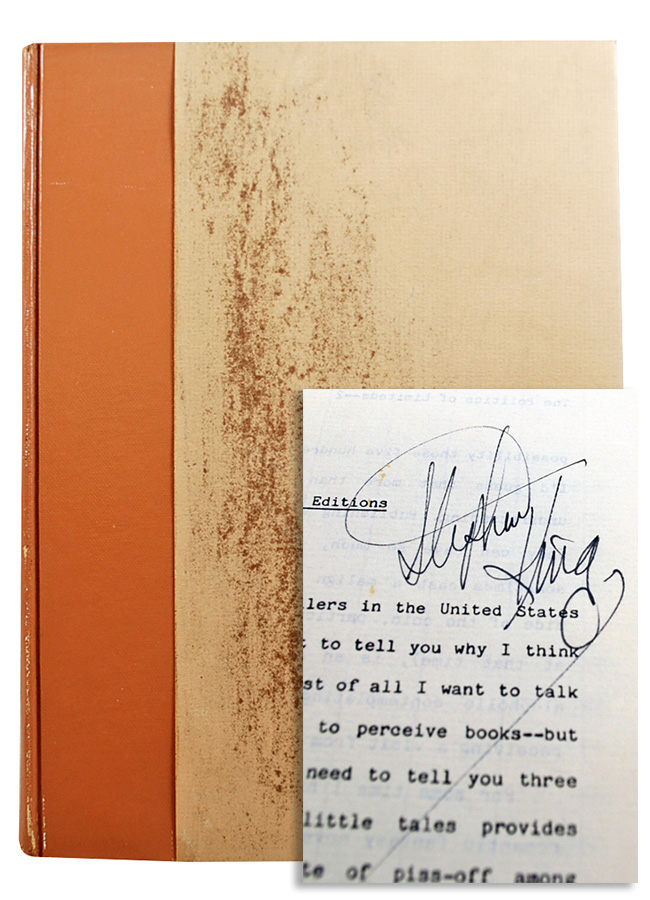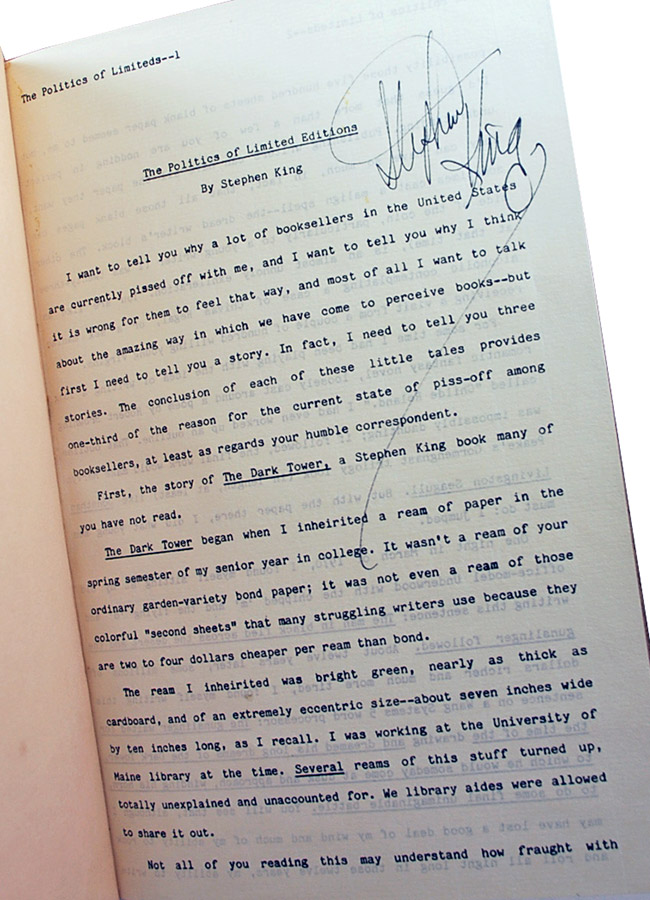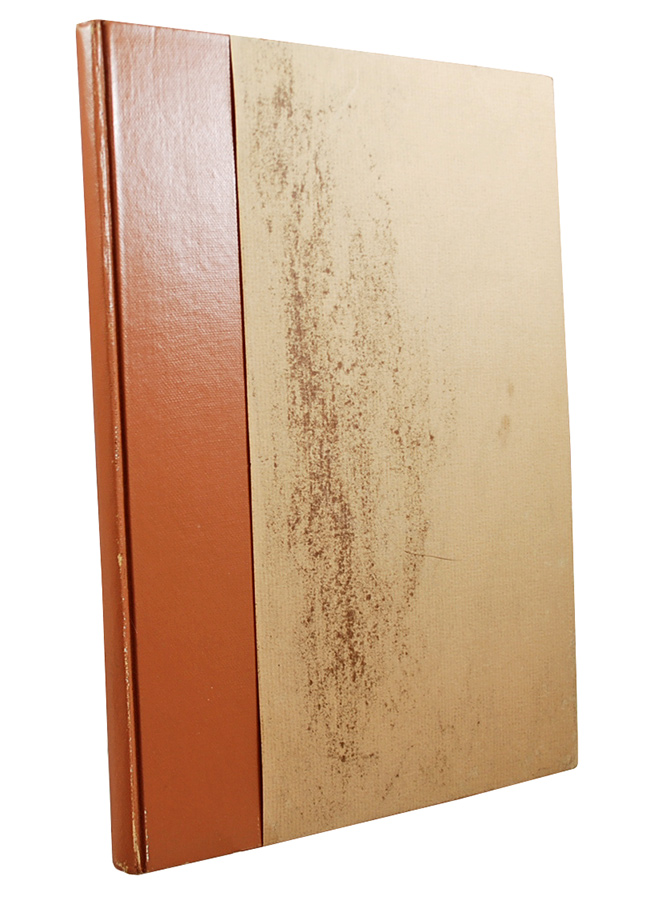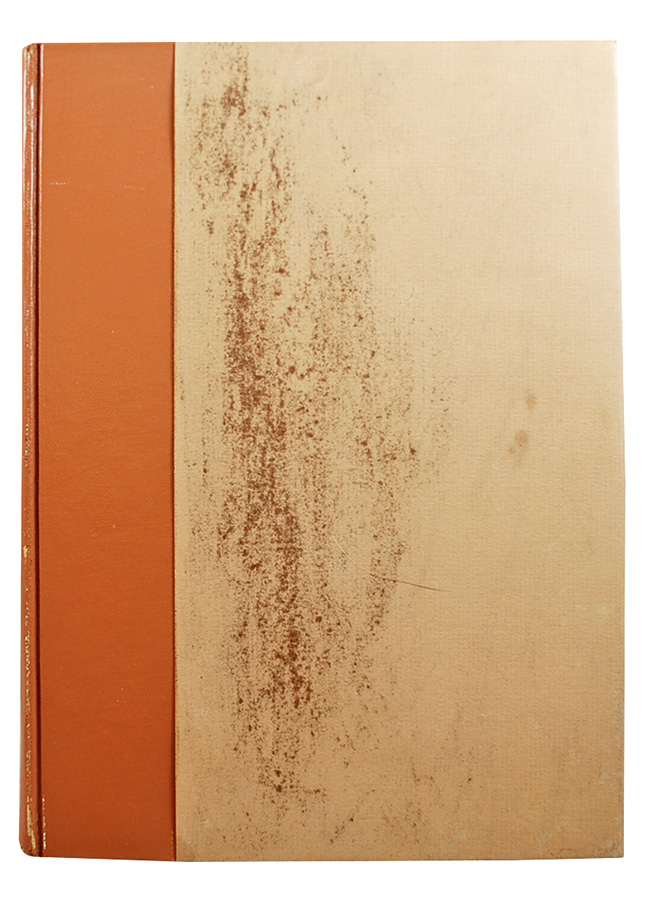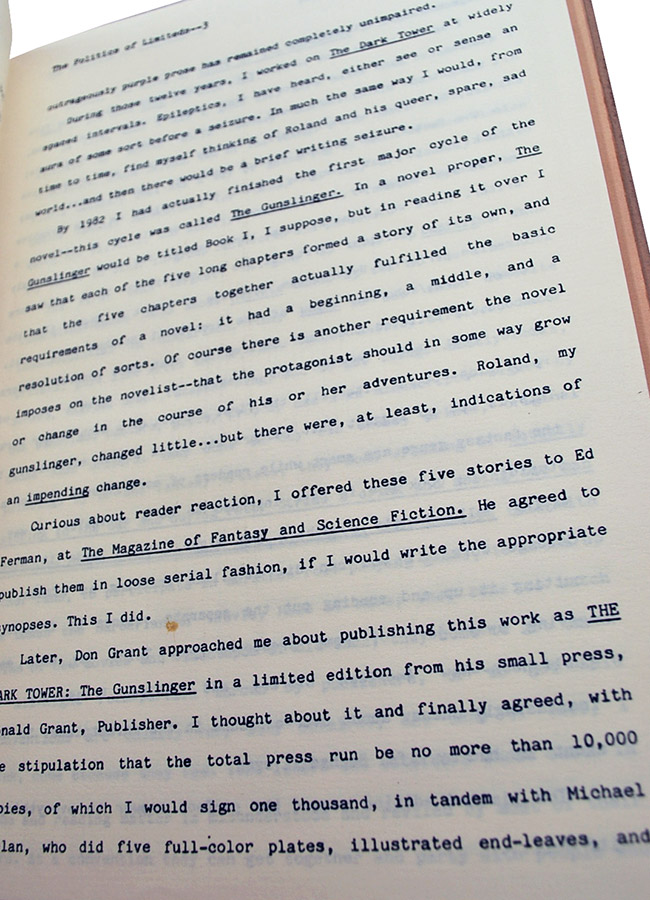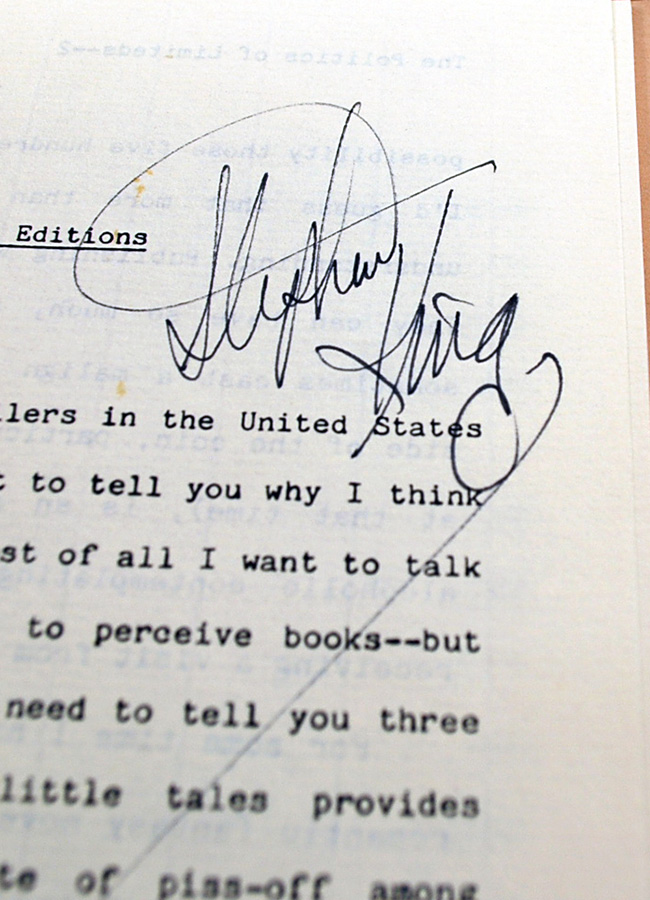 ---
Item Condition
Near Fine. A wonderful bright clean copy without any bookplates, writing, stamps or stains. Entirely intact and solid with light yellow fading due to age. The book is free of creases and tobacco odors.  The signature is in black ink at the top right of the first page. It is clear and not faded.  Adhesive residue in spots on the front and inside front cover and first free end paper as shown. Some very small white spots on the bottom edge of the book. Photos of actual item.
---
Every effort has been made to truthfully and accurately describe the item offered here. This includes text descriptions, images, and pictures of the item. This includes, without limitation, its physical condition, age, authenticity, provenance, and any other relevant data. All known or suspected modification of the original item, including damage or wear and tear to this item  has be clearly disclosed. Additionally, the information in this listing is accurate as represented by the owner of the item.
---
Bidding rules
Blind auction format.
10-day auction
Auction Start: 10 AM – Thursday, October 24 EST
Auction End: 10PM – Sunday November 3rd EST
minimum opening bid requirement:  $500
there is a hidden reserve amount
the reserve amount must be met in order for the item to sell
winner will be notified by email and/or phone
free shipping within the US
outside of the US: Priority Mail International postage est. $68
30 day money back guarantee, offered as full refund.
item professionally packed to the highest standard
insurance and signature confirmation
Payment by the winning bidder is due within 24 hours upon notification of the amount due.
---
If you have any questions, please call us at (978) 270 – 2096 or email us at info@veryfinebooks.com 
---
Additional Items for the Stephen King Collector