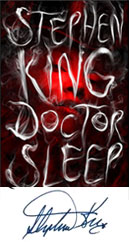 Do you have a signed first edition of Stephen King's "Doctor Sleep" that you would like to sell? We would love to hear from you!
Please fill out the form below and we will get in touch with you shortly.
Images: For consideration, please upload a few images of the actual book you are selling.
You may upload up to 4 images. Max file size per image is 800kb.
At this time we are purchasing signed copies in Fine condition for $300.
We Respect Your Privacy